STATE-of-the-art 3D modelling is one of the most ground breaking and transformative tools seen by architects in the last 25 years. It's revolutionised the way they work, offering unprecedented insight, accuracy and flexibility to the entire design process.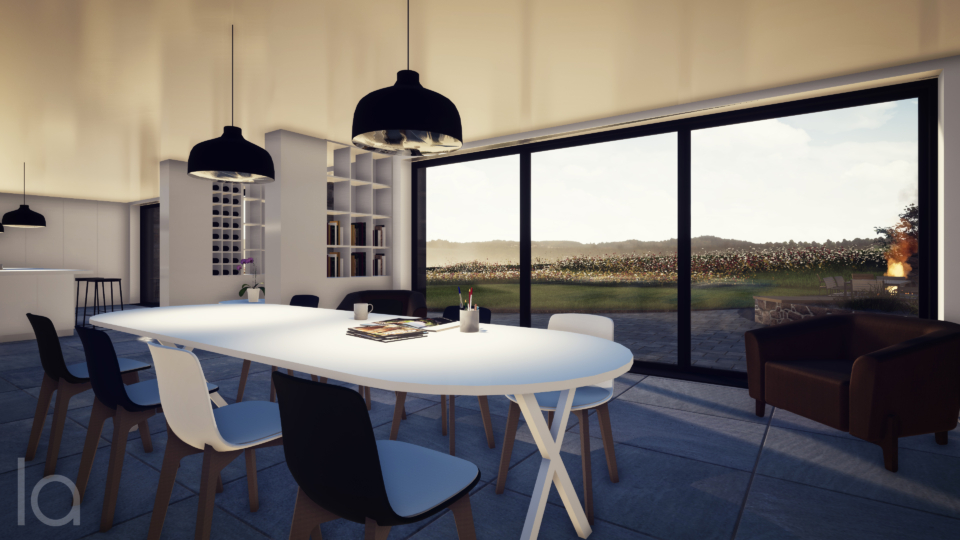 Historically, architects would put pen to paper to draw up their two dimensional designs, and build a physical model to demonstrate its visual impact. Technological advances have moved on apace since then, and specialist 3D software is now an integral part of most 21st Century architectural practices – including ours. It enables architects to create room-by-room building overviews to scale, maximising project visualisation for clients – and planning authorities – by effectively offering them a virtual tour of the new property, before one brick has even been laid.
"When we're working on projects which might be potentially contentious, in terms of planning, the use of a 3D model allows us to accurately illustrate how a design will sit comfortably in the context of a particular site," explained our Principal Architect, Sarah Johnson. The CAD software we use enables our technicians to simultaneously draw 2D plans whilst constructing an accurate 3D model of the design. The model allows us to produce 3D visualisations for our clients and the use of photo imaging software brings our designs to life."
Generating architectural walk-throughs makes the design process more creative and collaborative, and allows for maximum precision, efficiency, and the best use of materials. Architects can also use them to demonstrate to clients what small changes to the design would look like. The software eliminates room for human error; potential design flaws are much easier to rectify at this embryonic stage rather than once the build is in progress or complete. We often sit down with clients in the office and take them on a walk through of their new home," Sarah continued.
"On top of this, we can email the designs out to clients to view on their 'phones, tablets, or desktops via a free downloadable app. This ability to give clients a virtual tour of their design provides them with a better understanding of the space they have and the layout as you move from room to room.We find that designing this way better informs the design brief and enables clients to be more involved in the process. They're often much more excited about the design once they've seen it in 3D."